Our People, Our Music, Our Joy
Our staff, board of directors, and family of volunteers can't wait to meet you. Here is some background information and a picture of each of us -- that way you can be sure to pick us out in the crowd and come say "hello" at the next performance. See you at the opera!
Artistic and general Director
Julia Cooke was named Artistic and General Director of Baltimore Concert Opera in 2019. Ms. Cooke was previously Executive Director and a founding member of the board. Prior to her career as an opera executive, Ms. Cooke maintained active performing and teaching careers. She performed many leading soprano roles, in Faust, Die Zauberflöte, Don Giovanni, Falstaff, and Dialogues of the Carmelites among others. Companies included Baltimore Opera, Sarasota Opera, and L'Opera Piccola. On the concert stage, Ms. Cooke made her Avery Fisher Hall debut in 2009 as the soprano soloist in Carmina Burana, other highlights included appearances with Anchorage Symphony, Maryland Symphony, York Symphony, Rhode Island Civic Chorale and Orchestra, and Long Bay Symphony. Honors included being a District Winner in the Metropolitan Opera National Council Awards, and Regional Winner of the MacAllister Awards. Ms. Cooke holds a Master of Music degree in opera from Indiana University, and a Bachelor of Arts degree in music and psychology from the University of Rochester. Julia was an adjunct professor of voice at Towson University and Morgan State University, in addition to her several years of teaching young people with the Chicago Children's Choir, and Maryland State Boychoir.
Operations Director
Nicole Steinberg was appointed Operations Director in August 2018. Ms. Steinberg brings with her a deep passion and commitment to the mission of Baltimore Concert Opera as well as a background in arts management and performance. She has performed a variety of soprano roles such as Susanna, Morgana, and Laetitia, with companies including Towson University, Hawaii Performing Arts Festival, Miami Music Festival, and Frost Opera Theater. In service of academia, Ms. Steinberg was the Co-President of the Graduate Student Association at Towson University, aiding in further engagement and visibility of the graduate student community by creating events and workshops in addition to representing the graduate student population on university committees. At Frost Opera Theater, Ms. Steinberg translated and compiled multiple production's supertitles as well as served as Stage Manager for two productions.
In addition to her work at Baltimore Concert Opera, Ms. Steinberg is pursuing a Ph.D. in Musicology at the University of Maryland College Park. She holds a Master of Music degree in Vocal Performance from Towson University and a Bachelor of Music in Vocal Performance from the University of Miami. More information and recordings can be found at www.NicoleSteinbergSoprano.com.
DIRECTOR OF COMMUNITY ENGAGEMENT
Courtney Kalbacker, former Managing Director, has been named Director of Community Engagement. Deeply devoted to her position and arts administration, she recently completed a Certificate in Arts and Culture Strategy from the University of Pennsylvania and National Arts Strategies. Through a decade of work on and off the operatic stage, she has enjoyed directing and production positions with UrbanArias, Lyric Opera Baltimore, Towson University, Peabody Opera Theatre (Peabody Institute), Michigan Opera Theatre, Live Arts Maryland, Silver Finch Arts Collective, the Boston University Tanglewood Institute, and Oklahoma City University among others. Kalbacker is currently on the faculty of Towson University, directing their opera workshop program, Music for the Stage.
As a passionate educator and advocate for developing singer-actors, Kalbacker originated and taught the Acting for Singers curriculum for Boston University Tanglewood Institute for five seasons and instructs the acting and improvisation classes at Lyric Opera Baltimore's Opera Kids Camp. She also created and instructs the children's assembly program: What Is Opera? A Team! at Baltimore Concert Opera. She holds a Master of Music degree in Opera Performance from Oklahoma City University and a Bachelor of Music in Vocal Performance from Boston University. More info at www.CourtneyKalbacker.com.
Founder Emeritus
Founder Emeritus Brendan Cooke, a self proclaimed "recovering singer," founded BCO in 2009 with the help of many friends. Brendan was appointed General Director of Opera Delaware in June 2012. Brendan holds a Master of Music Degree from the prestigious Peabody Conservatory, where he was a student of the renowned bass-baritone John Shirley-Quirk. Brendan has sung over thirty operatic roles, ranging from Bottom in Britten's A Midsummer Night's Dream to the title role in Mozart's Le Nozze di Figaro, Colline in La Bohème, and Don Basilio in Il Barbiere di Siviglia, to name a few. In the mid-Atlantic region, Brendan performed numerous roles with the Baltimore Opera (Crespel in Les Contes d'Hoffmann, Alessio in La Sonnambula, Dancairo in Carmen) as well as with Opera Vivente, Opera AACC, the Young Victorian Theatre, and most recently with the Baltimore Symphony Orchestra as bass soloist in Stravinsky's Pulcinella under the baton of Marin Alsop. Brendan has performed with opera companies and orchestras throughout the United States, including Sarasota Opera, Chautauqua Opera, Opera North, Center City Opera, Opera Southwest, Portland Opera Repertory Theater, New Orleans Opera, the Louisiana Philharmonic, and the Connecticut Master Chorale.
Music Director
Rachelle Jonck has been named Music Director of Baltimore Concert Opera in the 2019-2020 season. She received her musical training at the conservatory of the University of Stellenbosch in South Africa majoring in both piano and musicology and was later awarded a FNB/Vita for her contributions to opera in South Africa - the country's premier opera award. Rachelle has a regular residency at the Palm Beach Opera as guest vocal coach to the Benenson Young Artist Program and has taught master classes at a variety of training programs, conservatories and universities, including Boston Conservatory at Berklee, the University of Missouri, Kent State University, and Dickinson College. Rachelle has conducted at the Spier Festival, Westminster Choir College, Bel Canto at Caramoor, Baltimore Concert Opera and more. She has been the Music Director of Westminster Opera Theater Too since 2015 and a coach at Teatro Nuovo since 2018. Balancing her love for opera and song literature, Rachelle maintains a busy vocal coaching studio and enjoys recital collaborations. Her studio includes professionals whose careers take them to the largest opera houses of the world and younger singers still on the verge of a professional career.
Our Board of Directors
Involved with BCO since: 2015
Joined the board in: 2016
Community roles: Board Member HLMS, Board Member MWIA, Vice-Chair CRP, Membership Committee Member BPM
Why I love BCO: I love the arts and opera has been an interest for years. BCO intentionally fosters an inclusiveness that brings me comfort as I nurture my appreciation of operatic vocal excellence!
Dawn O'Croinin, Vice-President
Joined the board in: 2018
Community roles: Assistant Attorney General, community theater performer, Chair, University of Pennsylvania Alumni Interviewing Program, and proud mama to three music-loving children!
Why I love BCO: Connecting and maintaining connections between audiences of all ages and opera in one of Baltimore's most magnificent historical settings.
Involved with BCO since: 2014
Joined the board in: 2014
Community roles: Construction Accountant at Atapco Properties, Inc, B.M. in Vocal Performance from Trinity University; runner for Back on My Feet Baltimore; avid beach and indoor volleyball player
Why I love BCO: Hearing world-class singers within mere feet of my chair and seeing every facial expression, every nuance, and every drop of sweat on their brow.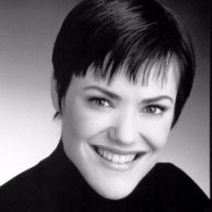 Heather Lockard Wheeler
, Secretary
Involved with BCO since: 2013
Joined the board in: 2016
Community roles: I work, teach (group fitness classes) and go to school (Master's in Research Administration) at Johns Hopkins University, group fitness instructor at Meadow Mill, podcaster on Wine, Women and Song, and living the dream in Hampden.
Why I love BCO: What is not to love!?!? Amazing music sung by electrifying singers in one of the most beautiful settings in Baltimore. BCO is the trifecta of awesome!
Joined the board in: 2019
Community Roles: Attorney at Miles & Stockbridge, PC
Why I love BCO: Opera brings together all the arts, and BCO brings the opera to Baltimore in an intimate and welcoming way.
Joined the board in: 2019
Community Roles: The Johns Hopkins University Carey Business School student completing the MBA with a finance concentration. Inducted to the National Society of Leadership and Success in May 2019. Dynamic investment professional with extensive investment research and due diligence experience.
Why I love BCO:My passion for music has always inspired my creativity. I enjoy the great combination of music and art that BCO provides in an elegant setting. Playing the piano since young, I discovered that my love for the art form continued to grow. It is an honor to work with BCO that shares your passion for music and creative expression in the form of art.
Involved with BCO since: 2009
Joined the board in: 2016
Community roles: Consultant, CMK Associates LLC; Arts Editor, Charles Villager; ACLU Finance Committee; Proud resident of Charles Village , Baltimore
Why I love BCO: I really love to hear the music and voices in a most magical location.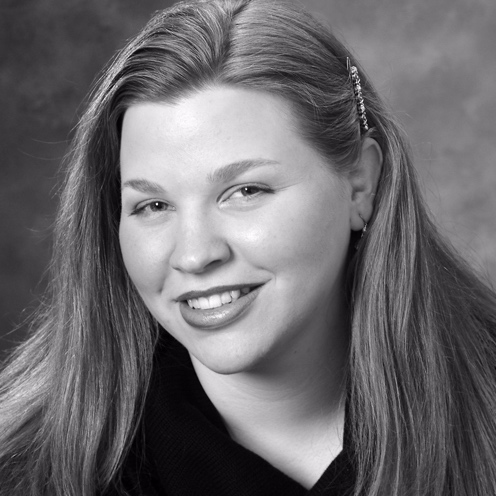 Involved with BCO since: 2009 Joined the board in: 2016
Community roles: Private voice instructor- helping shape hearts and minds through song, trained classical singer, choir member and soloist at my home parish, mother to a precocious three year old boy and vibrant baby girl.
Why I love BCO: To me Baltimore Concert Opera is the whole package; full of beautiful singing and playing, housed in a fantastic venue to fill with that life and resonance... and superb people to share our adoration for an awe-inspiring art form. It's a delight to see new comers to the opera or BCO find that love!

Involved with BCO since: 2009, first as an attendee and then as an annual subscriber
Joined the Board: in 2016
Community Roles: Manager of Docent Programs at the Walters Art Museum (1992 - 2016); am currently a school tours Docent at the American Visionary Art Museum (AVAM), and have been a recreational volunteer at the GLCCB
Why I love BCO: I love the intimacy of the hall, the selection of operas, and the excellence of the singers. When I was first experiencing opera in the late 1960s, mostly via vinyl, I always wondered what the singers sounded like without a full orchestra. Now I know, and I can savor the full beauty of the voices.
Advisory council Members
As Baltimore Concert Opera approaches its tenth consecutive season beginning in September 2018, the company announces the creation of an Advisory Council:
Suzanne Balaes-Blair (Archdiocese of Baltimore)

J Austin Bitner (Engineers Club, 4th VP of AGMA)

Michael Blair (Cummings & Co. Realtors)

David Dimmock (Northrup Grumman, retired)

Dennis Ferguson (Social Security Administration)

Mimi Hatch (MIS Training Institute; Opera Southwest)

Erika Juengst (Johns Hopkins Bloomberg School of Public Health)

Hilary B. Miller (Law Offices of Hilary B. Miller)

Maureen Ober Renner (College of Notre Dame, Loyola University)

Elisabet Pujadas (Mount Sinai Hospital)

Ben Schuman (DLA Piper)

Steven White (Metropolitan Opera)
Directors Emeriti
BCO's Board and Staff thank our Directors Emeriti for their years of service to our organization
Mimi Hatch

Megan Ihnen

Erika Juengst

Elisabet Pujadas

Elizabeth Robinson

Ben Schuman

Joseph Zuccaro
J Austin Bitner

Suzanne Balaes-Blair

Michael Blair

Lauren Brown

David Dimmock

Dennis Ferguson

Louis Gephardt

Jimmy Galdieri